Sheet Metal Fabrication companies choosing the right one, is vital part of your business success, in this article we will discuss 4 things (right equipment, Skill, Design Assistance & Flexibility). We think you should consider these important factors while choosing the Sheet Metal Company you work with
1 Right Equipment / Latest Technology
Check the Sheet Metal Company's capacity list ( see our capacity list here )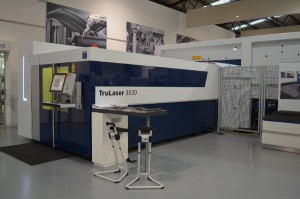 Does the Sheet Metal Fabrication Company have the right machinery and equipment to manufacture the components you require efficiently
As with any business a Sheet Metal Fabrication Company needs to remain competitive. At the same time it needs to embrace innovation and new technologies. Innovation drives new fabricating technology which can resolve inefficiencies. Innovation and new technology introduced onto the shop floor does have an effect on the production process chain. New machine technologies can launch existing manufacturing processes into being more productive more quickly. This can result in more parts being produced more quickly and orders completed in a shorter timescale. A Sheet Metal Company regularly has to ensure it invests in the right equipment and machinery at the right time in order to ensure it remains competitive
2 Skilled Knowledgeable Workforce

The Sheet Metal trade is a most varied and skilled trade. Plans, designs, specifications and materials have to be studied to determine what is required to produce the components needed. Technology is always changing and improving new machinery is always emerging. The workforce of a sheet metal company will need to be trained and skilled in the latest technology and be able to competently use the latest machinery. They have to be willing to embrace new technology and innovations. A Sheet Metal worker should be able to work independently as well as being a member of a team. They should be able to communicate effectively with you and have an understanding of what you require.
3 Assistance with Design
Are you looking for a Sheet Metal Company that can help to design what it is you require ? Or possibly redesign what you have already to make you more competitive or your product more competitive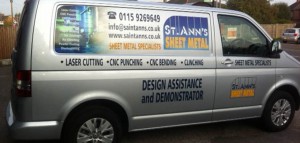 , Some Sheet Metal Companies like us can offer a bespoke in house design service ensuring you realise your ideas before production begins. These companies can help translate a concept through to design and production. Maybe you are looking to have a prototype, or sample produced before you choose to go ahead with the order, ensure the Sheet Metal Company you choose offers this service. See Some of our development assistance stories here
4 Flexibility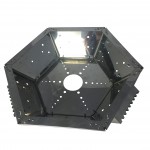 Time scales are always important when it comes to manufacturing, so it is wise to discuss with the sheet metal Fabrication company any proposed deadlines. Maybe you want your product ready to be called of quickly, and not just made on demand ( i.e hold stock of your product).Ensure that the company can achieve what you require when you require it. Consider whether their manufacturing processes and technologies are flexible enough for the timescale you require.
 I'm here to help so get in touch and let me quote for your Technical Sheet Metal Work, from flat to finished product
"We are big enough to cope, but small enough to care for all your Sheet Metal Requirements"
Gary Holmes - Technical Sales.
Recent News Articles
Search our Site