St. Ann's Sheet Metal
based in Nottingham
quality orientated sheet metal company.
Working with Materials, workmanship and customer support recognised by ISO 9002 accreditation. Incorporating an extensive network of suppliers, St Anns Sheet Metal can also offer competetively priced precision machining, quality powder coating and plating processes.
St. Ann's Sheet Metal Company manufacture a wide range of sheet metal components.
Sign up to our Newsletter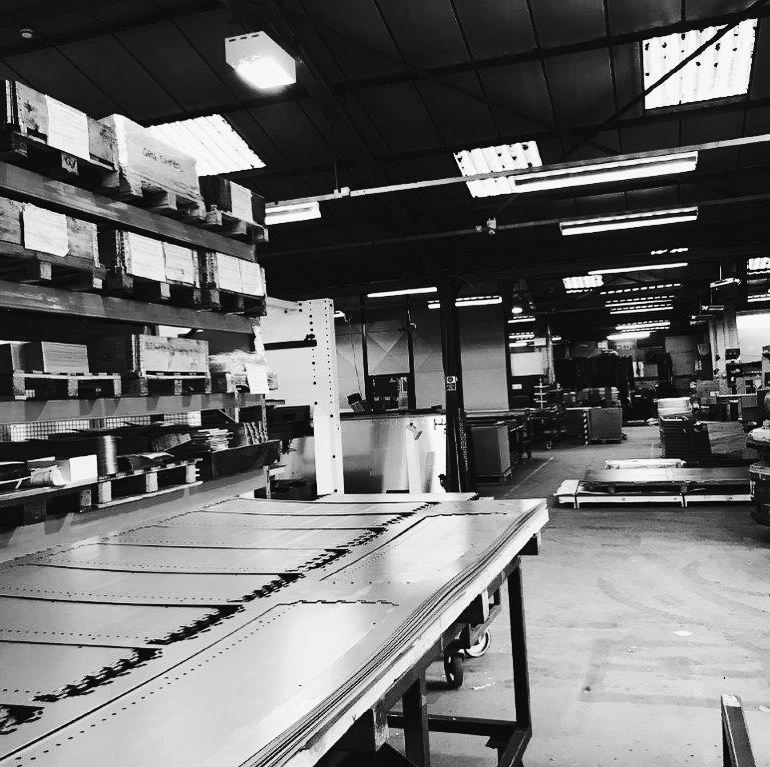 STATE OF THE ART
We use state of the art fibre laser cutting technology with all types of sheet metal, combined with a determination to succeed enables us to give our customers a highly competitive advantage. We provide a fully automated loading and laser cutting service for 24/7 production. Laser cutting takes direct input in the form of electronic data from a CAD drawing to produce flat form parts of great complexity. Lasers work best on materials such as carbon steel or stainless steels.
NEW
POWDER COATING SERVICE
So far the paint line has been exceeding our expectations and the expectations of our customers. Whilst there was some concerns about operating a full paint plant in such a tight space, the creative thinking, attention to detail and determination over the course of the project has really made the most of what we had to work with. On top of that the quality of the equipment we've invested in means that we're able to achieve a high standard of quality right out of the gate.