Our 35+ years experience in providing sub-contract profiling services ensures we have the capacity and capability to fulfil any requirement.
Since 1960, The St. Ann's Sheet Metal Company, based in Nottingham, has built up a reputation as a quality orientated sheet metal company.
Working with Materials, workmanship and customer support recognised by ISO 9002 accreditation. Incorporating an extensive network of suppliers, St Anns Sheet Metal can also offer competetively priced precision machining, quality powder coating and plating processes.
St. Ann's Sheet Metal Company manufacture a wide range of sheet metal components:
mild steel, stainless steel, aluminium, various plated metals, zintec and galvanised steel
Specialising in light to medium fabrication work, using high precision laser cutting and CNC punch and bending facilities, St. Ann's Sheet Metal are able to satisfy customer needs efficiently and competetively.
What is Laser Cutting? | What are the benefits of Laser Cutting? | Why choose Laser Cutting?
We use state of the art facilities combined with the latest laser cutting technology and a determination to succeed enable us to give our customers a highly competitive advantage.

SEO Text:
St Ann's Sheet Metal are East Midlands based
sheet metal specialists manufacturing a universal range of sheet metal components from sheet metals such as mild steel, stainless steel, aluminium, galvanised steel, Zintec and plated metals.Our commitment to superior workmanship and excellence has earned us a reputation for producing high quality, competitively priced sheet metal components that give our customers a distinct advantage.St Ann's Metal combines the latest state-of-the-art laser cutting or laser profiling technology with a highly efficient and professional service designed to give our customers the edge. Laser cutting saves time and money. The need for hard tooling is eliminated which can save many thousands of pounds and several weeks' delay. Modifications can also be made instantly. We also offer competitively priced precision machining, quality powder coating and plating processes.
The Saint Anns sheet Metal Company manufactures a wide range of sheet metal components in many different types of materials (including colour coated):
As specialist CNC sheet metal engineers to the electronics industry we have years of experience in the fabrication of instrument enclosures for a wide range of applications such as computing, communications, defence, sport, electronics and scientific apparatus.
Panels and enclosures include architectural components, panels for standard and bespoke machinery and shelving systems.
Fascias are applied to a wide range of products such as lifts, reception desks, process control systems and much more.
Larger Stocked Levels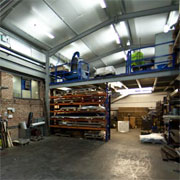 To aid our production we stock a wide selection of different metals in a range of sizes and grades as well as increased warehouse space for customers products.
Nationwide Delivery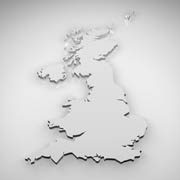 We deliver using our own transport up to 1.2 Tonnes and established courier network for parcels, pallets or dedicated deliveries.
In House Services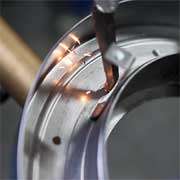 Nearly all our complimentary services are in-house offering added value to laser cutting from bending and welding to riv clinching and thread inserting.
Skilled Workforce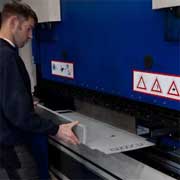 Technology is always changing and improving. Our workforce are continually trained and skills improved in the latest technology and techniques.
Minimal Lead Times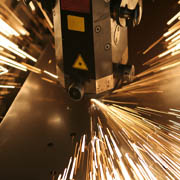 With the ability to hold stock (order coverage with call off system if required. Working approx 800 man hours per week over 2 shifts allows us to offer a great lead time.
Sign up to the Saint Ann's Newsletter
Contact St. Anns for Laser Cutting, CNC Punching and a full range of other Sheet Metal Services