Snooker Sponsorship Ken Doherty In Support of North Notts Junior Snooker Academy

On Saturday 04 June the North Notts Arena was buzzing as we welcome the 1997 Snooker World Champion Mr Ken Doherty for our annual presentation night.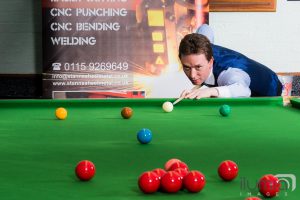 The night was again be sponsored by Chris & Dave Bloomer of Saint Ann's Sheet Metal.
Hosted Again at North Notts Arena in support of the North Notts Junior Snooker Academy that gives kids of all ages the chance to play snooker, have Competitions , challenges and play again professional snooker players like Ken Doherty, stephen Hendry  and Dennis Taylor visit there page here.
Previous Snooker Sponsorship events Sponsored by Saint Anns Sheet Metal are available here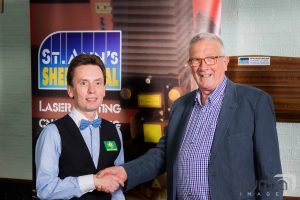 The night consisted of Ken playing against a couple of the juniors, then the audience had chance  to play him, followed by  questions and answers. Ken Also took time to give Autographs and sign Snooker Balls There was a light finger buffet included for the interval.
Saint Anns Sheet Metal Ltd would like to take the opportunity to thank Ken Doherty for his time, and all the Staff and Volunteers Who Made the evening a night to remember.
Dave Bloomer (Managing Director of Saint Ann's Sheet Metal Ltd) was quoted as saying " It was great to see Ken Doherty Playing Snooker, but what is even better is seeing the youngsters play at great event like this, and getting the opportunity to play against a great professional, and learning new tricks, one day I hope to see some of the youngsters playing today becoming professionals of the future. All in all a great event and I look forward to many more events, getting bigger and better"
please visit Ilumia to see more pictures and purchase high quality prints (15% goes to support the North Notts Junior Snooker Academy)
Below is a small sample of pictures from the night, enjoy, These images are strictly Copyrighted, purchase your pictures here and help support a great Academy
Ken Doherty Snooker Sponsorship Pictures