Merry Christmas from St. Ann's Sheet Metal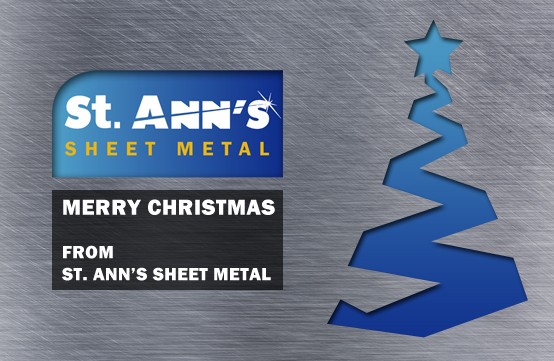 We just wanted to wish all of our customers, visitors and staff a Merry Christmas.
Coming up in 2016, we have plenty of news, reports and congratulations still yet to feature on our News and Blog page. Don't forget you can also find Laser Cutting news on our partner site, www.lasercuttingsheetmetal.co.uk.
As we head into the new year we are expecting to see more progress and are still as keen as ever to share that with the subscribers of our website news.
In case you missed any of our previous posts, you can view them here:
We hope you all enjoy your Christmas and look forward to continued service in the new year. We now leave you with a special video to celebrate the 25th.