New Cutting Edge Nitrogen Generator & Air Compressor
We recently met with Dan @ Severn Machines – to discuss the 'ins and outs' of our latest investment (nitrogen Generator)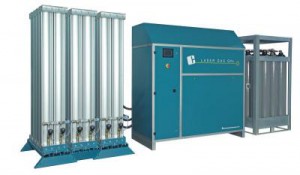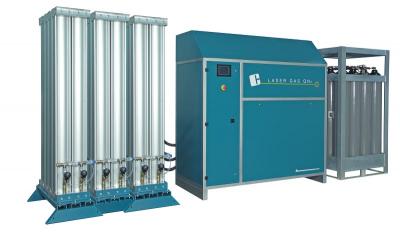 Our brand new on-site Nitrogen gas generator – designed and manufactured in accordance with ISO 9001 and ISO 14001 certification – allows us to produce nitrogen with only a supply of dry compressed air. An investment like this will mean lowering costs and an even faster turn around time for our Laser Cutting Processes. This is because we are no longer reliant on bottles or bulk deliveries like most sheet metal companies in the UK, and can now produce more Nitrogen than we could ever use.
As a company with energy efficiency in mind, we recently invested in  Solar panels to help power our Fiber laser cutter. We have continued this trend by investing in the unmatched energy savings of the atlas copco GA VSD compressor. These units are capable of being fine tuned to the task in hand, eliminating unnecessary energy losses. On its own this might not seem like much, but they have now been identified as the most environmentally friendly compressor range on the market! Achieving energy savings of 35% on average.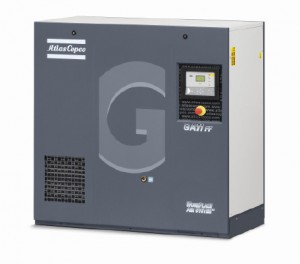 The technically advanced drive system uses an electronic frequency converter. This governs a variable voltage, high frequency, high efficiency induction motor. It operates at exactly the required compressed air demand. In independent tests, it has been demonstrated a 35% energy saving on average. If this wasn't enough, the dryer utilises an environmentally friendly coolant (R404a) with zero ozone depletion potential. This helps us to ensure even greater environmental protection.
Moving away from the compressor, refrigerated air passes into the PSA towers (pressure swing absorbers). The PSA towers are filled with activated carbon. As the air passes through the carbon, the lightest hydrocarbon (Nitrogen) will get extracted into a holding vessel inside the generator itself. It is fed into a high pressure booster that feeds it from 6 bar all the way up to 300 bar.
The main advantage is the high pressure booster is designed specifically for nitrogen. Most others are just high pressure air compressors. It runs with an oversized cooling fan, and runs with a minimum amount of oil. The Piston rings are made from an aircraft material that can run at a much higher temperature with less oil. The stigma that generators get contaminated with oil is irradiated with this model. We have also added activated carbon filters to filter the nitrogen to further eliminate any risk of contamination.
What is clear from our conversation is that this model is specifically designed for the laser cutting industry in remarkable ways. In response to a rise in demand for fiber laser cutting the nitrogen generator and its various components have been fine tuned to produce the best possible results. This means an even better cut quality, at even less time and for even better value.
Before: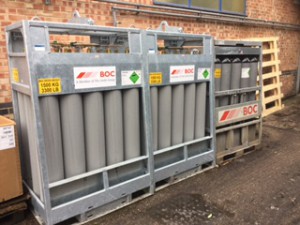 After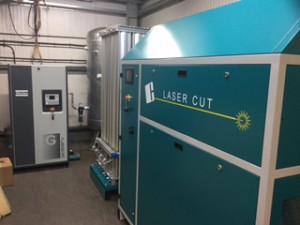 Why not sign up for your free 10 point guide for what to look for when choosing a sheet metal company?