From its origins in 1960, the Saint Ann's Sheet Metal Company has built up a reputation as a quality accredited sheet metal Company, in materials, workmanship & customer support, recognised by ISO9001 accreditation.
Dave Bloomer (Managing Director), "I bought the company 14 years ago with the help of a great Irish friend of mine. What makes our approach unique is that we believe everything is about partnership, we all need to bring something and get something back from the party"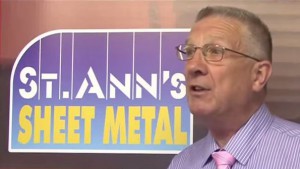 Richrd Atkin, "We get our customers right at the early stage of any projects that we take on to ensure we are meeting their requirements, we constantly monitor feedback with meetings and discussions to ensure the things we do on the shop floor can pass on our knowledge and skills to make sure their developments come to life in the forms of products they wish to get from us"
Applying State of the Art facilities combined with the latest laser cutting technology with a determination to succeed enables Saint Ann's Sheet Metal to give their customers a highly competitive advantage
Dave Bloomer, "our main objectives  are to give our customers first class components, on time at the right price and that as far as possible each employee is happy , safe and used to the best of their ability, and paid a sensible wage. The areas in which we work are all of the UK, a little bit of Holland & Ireland. The industries we currently work with are point of sale display, aerospace, Rail Network, Automotive, Computer Industry, Heating, Ventilation and lighting "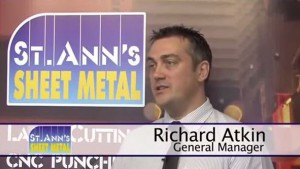 Richard Atkin, "Over the last 5-6 years we have invested heavily in machinery we use on the shop floor, we now have 2 lasers capable of running unmanned through the night in order to become more competitive in our pricing structures"
The Saint Ann's Sheet Metal Company manufactures a wide range of sheet metal components in many different types of material, including Mild Steel, Zintec, Galvanised Steel, Aluminium and Stainless Steel, using Different types of processes, including Laser Cutting, CNC Punching, CNC Bending, Tox & Clinch joining, Welding and Tread Insertion.
Dave Bloomer, "We have to balance being green with being competitive. How can we compete with the clean energy in Europe at .43p a unit, if the Chinese produce dirty energy at .8p a unit? If we are going to keep up with the rest of the world, we have to get real and competitive instead of being so passive and polite, it's really important to innovate , we have been continually innovating for the last 14 years, and I thought it was to make more profit, when in fact without it, we wouldn't have survived"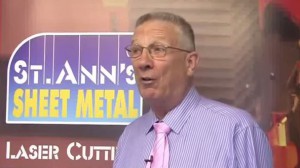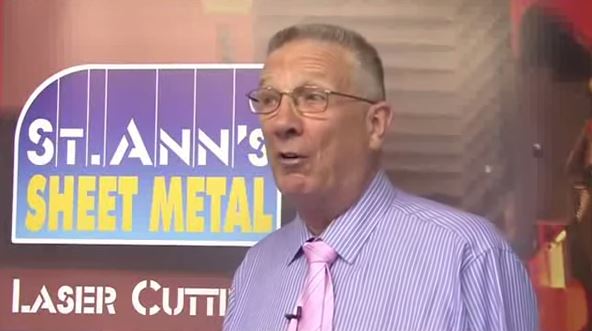 Combining Saint Ann's Sheet Metal in depth experience and knowledge of their services enables them to provide complete peace of mind to the customer on any project. With heavy investment in machinery Saint Ann's Sheet Metal Company continues to provide their customers with the very latest in Technology and Skill levels making them the total package.
Dave Bloomer, " Our Vision for the future is to do more of the same and Better"
See the video Here