WHAT IS CNC PUNCHING ?
The abbreviation CNC stands for computer numerical control.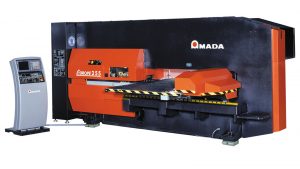 It refers to a computer "controller" that reads G-code instructions. The programmed code drives a powered mechanical device typically used to fabricate components by the selective removal of material. The operating parameters of the CNC can be altered through various pieces of software that require specialist knowledge.
In a production environment,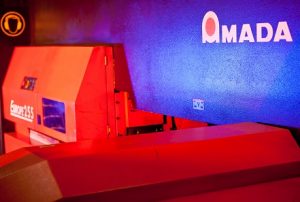 a series of CNC machines may be combined into one station, commonly called a "cell". This allows multiple machines to progressively machine a part that requires several different operations. CNC machines today are controlled directly from files created by CAM software packages. This is so that a part or assembly can go directly from design to manufacturing.
Click Below to see more of the CNC Punching  we do at Saint Anns Sheet Metal Company Limited