CNC Punch - For Speed and Consistency
If you've read our previous article about laser cutting, you might be forgiven for thinking that CNC Punch Machines are all in the past. But for when you want a lot of parts cut with speed and consistency, there's just no beating the CNC Punch!
The punch can produce a consistent result quickly and accurately. Whilst it requires more tooling and more clearance between parts resulting in higher scrap, the overall operating costs and the speed of production makes it well worth a look!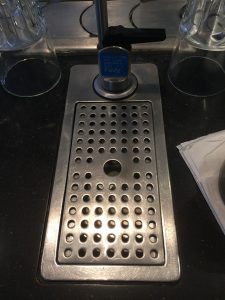 Form and Function.
One of the key selling points of CNC Punch machines is their ability to form as they go. This makes them idea for the production of products with features such as Louvers. This cuts down massively on the production time as the steel can be cut and louvred at the same time.
On top of that Punches perform hole intensive tasks and are capable of tapping the part whilst cutting. These three features mean that the laser cannot compete in terms of speed against the press. These time savings on production also saves on cost, something that ourselves and most other businesses are happy to pass on.
Click here for some more information about how Punch Presses work.
Sounds good. But what's the catch?
Whilst the CNC Punch can cut and form in one go, something that cuts down on lead times and cost. It can't compete with the laser in terms of intricate detail. When thinking about your development it's important to speak to your supplier regarding your needs. For instance in a large run of parts with a simple layout or forming or hole intensive, the Punch could cut down on time and cost but for more complex designs and thicker materials then laser wins out. On top of that the Laser tends to be the more flexible option.
What to consider when comparing options?
Things you should speak to your supplier about when considering the CNC Punch are:
- Thickness of the material.
- Intricacy of the design.
- Batch Size.
- Number of holes in the design.
- The sort of forming is needed.
- What processes are required after cutting.
If your not sure, talk to your supplier about your engineering needs. They'll be able to help you make an informed decision.
If your looking for more information, why not click the "Get A Quote" button above!
...I'm still not sorry for the pun.