We here at Saint Anns Sheet Metal Company Limited are pleased to reveal the launch of our new updated website and the relaunch of our newsletter!
I don't think you'd find anyone here within Saint Anns that would argue that the old website was starting to look a bit dated and could've done more to help our customers. So with that in mind we're pleased to reveal the official launch of our Updated Website! We're very excited about this launch as our new website is one that embraces the full potential of the web to help our customers! Saint Anns Sheet Metal Limited has always been a business that has our customers at its heart which we feel is shown in the quality of the products that we produce and confirmed by over 30 years of ISO:BSI 9001 certification!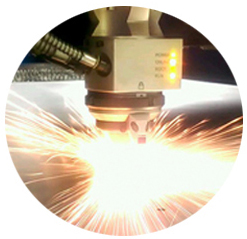 Apart from the new look, you might be excited to discover a few exciting new features such as updated information on our team, the machines we use and the services we offer. You might also be tempted to use our new web query tool, that'll let you upload copies of any drawings you have as part of your request.
Along with this brand new look website with new and improved features we're also committed to engaging more with our customers through a combination of social media post, feedback surveys and a regularly updated newsletter to make sure that we're listening to our customers changing needs!
A New Newsletter, you say?
That's right! As part of a our drive to make sure our customers remain at the heart of what we do, we're committed to keeping you all informed of what's happening here within the business as well as the wider industry.
The topics we aim to cover will range from what's going on at Saint Anns, what's going on in the industry as a whole and how we've overcome the challenges we've faced as a company. Whether that's covering the impact of global events on the cost of raw materials, the work we've put into Research and Development tax rebates and they're potential benefits for businesses all the way to the new paint line and work in progress system currently being rolled out within the business.
We want to make sure that you, our customer, are at the heart of everything that we do and hope that our newsletter will help keep you informed, entertained and engaged.
And feel free to contact us at info@saintanns.co.uk to let us know how we're doing or what you'd like hear about!