September – Showcase of Products & Services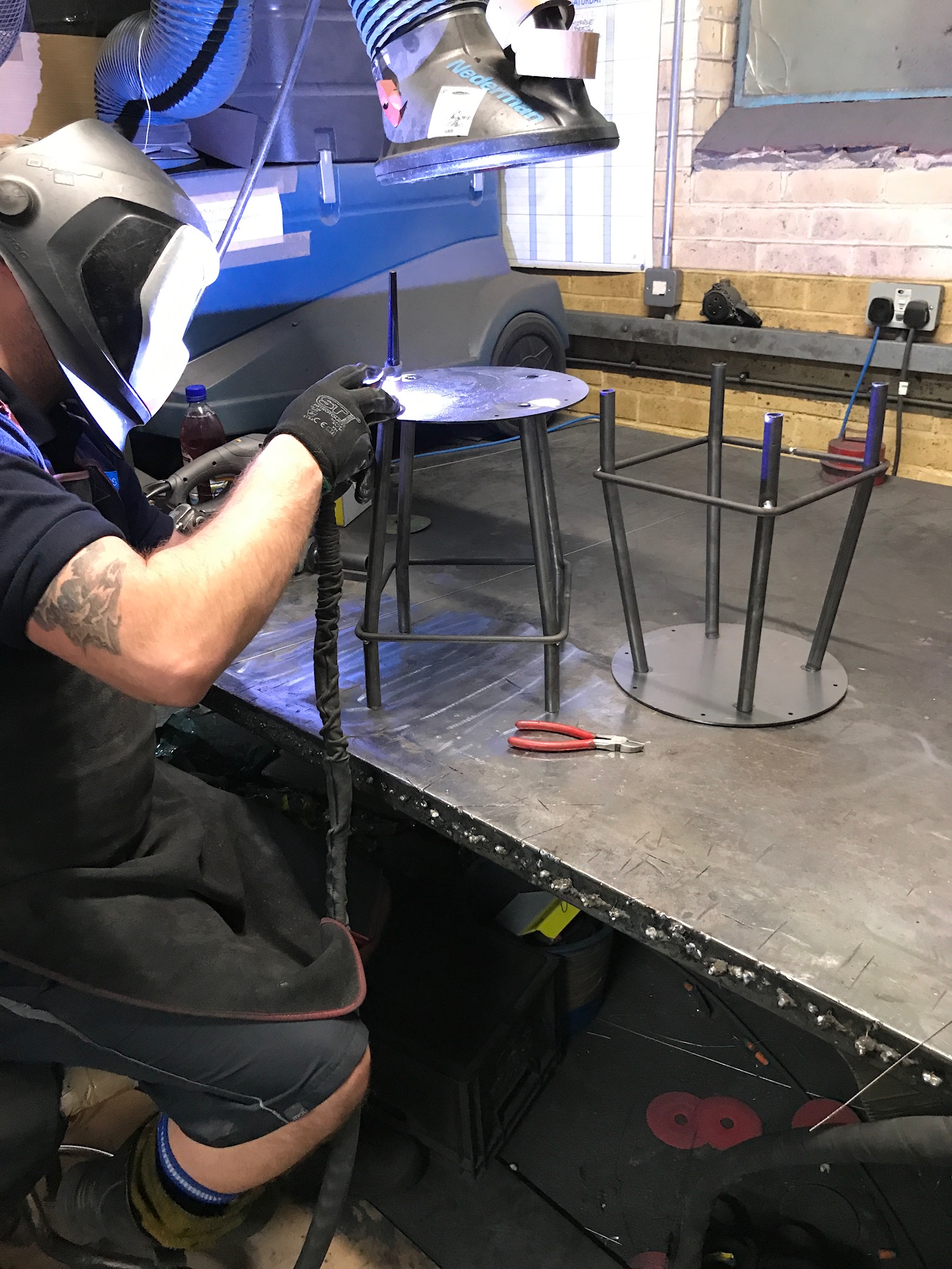 Sushi Stools
This unusual project, has turned out really well, and the customer is very happy with the finished product. Delivered on time and on Budget.
Material = Mild steel , the seat pan is made from 3mm mild steel which has been laser cut to perfection, ready to take the Mild Steel CNC bent steel Tubes, cut to the prefect length. Finally welded in place with 10mm solid Bar for footrests that also act as structural strength.
---
Automotive Reproduction – Heater Matrix for 1970's LAND ROVER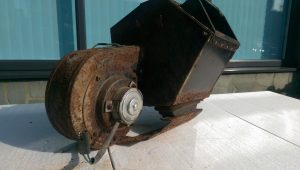 Material : 0.9mm & 1.2mm Mild Steel CR4
With Hank bushes , threaded studs solid bar
Manufacturing Actions : Laser cutting , Bending , Rolling , Spot-welding , Tig Welding , Dimpling and cleaning to finish.
One of Our customers came to us to ask if this was something we could do, Its not our normal line of work, but we were up for the challenge. It's an Heater Matrix for a 1970's Land-Rover that are not made no longer. They Dropped off the Black Rusty Unit and asked us if we could replicate it, and we worked on stripping the old unit down, to re ensure that it was possible, we then undeveloped all the single parts to flat. We manufactured the parts ready for assembly, we bent, rolled, laser cut, spot welded, and dimpled all the parts. We finally spot welded and Tig welded the parts into the final finished product. The Customer was extremely happy with the finished product and placed a large order that will be distributed all over England and Europe, that was delivered on time and on Budget
---
Support brackets
Material: 1.2mm Stainless Steel 430 grade 240 grit Dull Polished with fibre coating
Laser cut , CNC Bending, including safe edge bend.
---
Special request for a customer
Fibre Laser Cut in nitrogen 2mm thick high speed cutting
---
 I'm here to help so get in touch and let me quote for your Technical Sheet Metal Work, from flat to finished product
"We are big enough to cope, but small enough to care for all your Sheet Metal Requirements"
Gary Holmes – Technical Sales Manager.