Sheet Metal Improvements
Again and Again, we have products that we make that have scope for Sheet Metal improvements, by reverse engineering a product. We have repeatedly made this a reality for our Customers and have developed and utilised new processes to enable them to become more cost efficient, Smarter sleek Designs, and more Fit for Purpose for the end user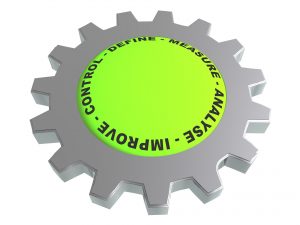 The main objectives for most of our customers is to reduce costs as a result of increased efficiency, and it is clear from the start that achieving this ,more often than not will require a brand new redesign. With Many Years of experience in this field, we have success story after success story of how we enabled a product that was good to become even better.
Real Sheet Metal Examples
An existing product was achieving its purpose for the end user. However, in relation to the sheet metal work, we identified considerable flaws in the design and noticed that the product had, ultimately, been over engineered.
Having identified a number of technical flaws with the existing process and informed the customer. We received approval from our customer that we could improve the product, to make it core cost effective. We understood that there would be lots of technical opportunities to overcome, which is one thing we really like doing !
The Main Challenges
Achieving a method of construction which previously consisted of converting a fully welded fabrication, to a flat pack system that was a non-welded unit that would incorporate the strength of the previous welded fabrication.
Reducing time used in relation to the actual process of fabrication.
Reducing Machine Time
Reducing Machine Time for Manufacture
It was considered, however, that this could be eliminated by developing a multi-gang tool which would have the ability of CNC punching nine holes out in one hit, instead of one at a time.
Converting Welded Structure to Flat Pack
This was Achieved by Developing Unique CNC Bending/ Folding Techniques which enabled us to reduce the welding from all side fixing panels. It was found that developing a technique by which the folds were kept tightly against each other, additional support and strength would be achieved.
Simplifying the Design while maintaining its strength
By using, design fixing tags, for example hooks and slots, incorporated into the overall design this eliminated the need to keep the welded structure and be able to reduce it down to a flat pack. Sheet Metal Improvements often start with often a simple design change such as using Slots and Hook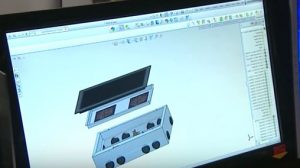 s.
In order to prove the effectiveness of the tool, multiple prototyping models were produced, which enabled trials to be undertaken in order to gain insight into forming tools. These, it was thought, would result in knowledge of how to gain strength in the construction, allowing a successful solution to be achieved.
Additional Sheet Metal Improvements
Energy savings in relation to the manufacture
Packaging and space saving as a result of the flat pack form that had been successfully created,
Less Machine Time
Easier Assembly
More Sturdy
Quicker lead Time
Overall Cost Reductions
Reduced space during transit
Reduce space requirements while in storage
Get in touch and lets see how we can help you

Gary Holmes – Technical Sales Manager.