Sheet Metal Heating & Lighting Developments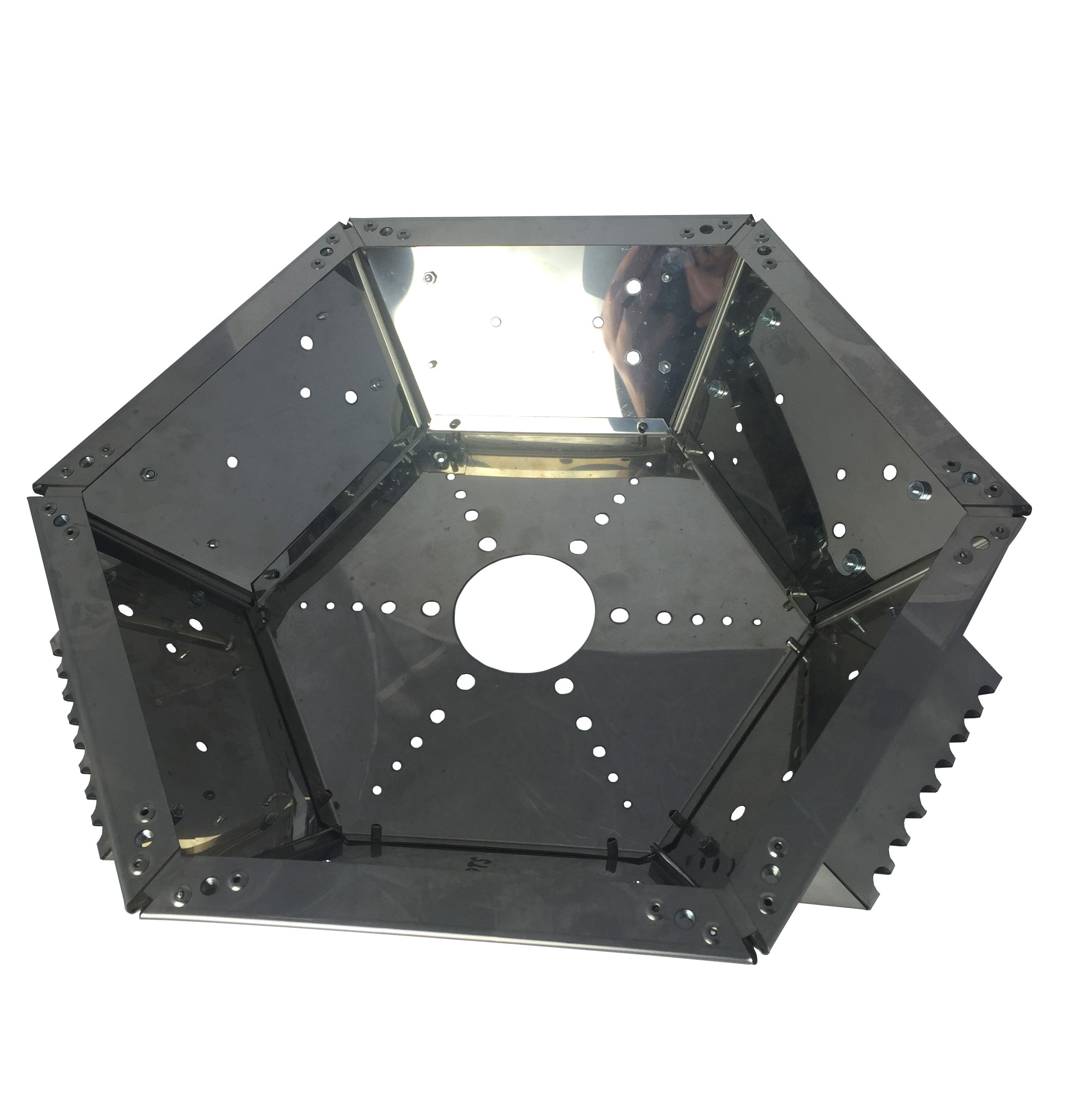 Sheet Metal Heating & Lighting Developments
We are often asked to create a replication of a product, or a design similar to it, in this instance it was for a sheet Metal Heating unit. Creating products similar to existing designs is a service we provide to all industries and can be anything from a one-off reproduction to many thousands of reproductions or in this instance having the added benefit of considerable design improvements, and using the latest Laser Cutting , CNC Punching , and CNC Bending
One customer recently asked St Ann's to evaluate and begin to manufacture a garden appliance that was no longer available elsewhere, and had become very inefficient to manufacture.Technical problems quickly became clear when we began to explore the potential means of redevelopment. It was apparent that the product could be significantly improved upon. After discussing this with the customer we proceeded with a careful redesign in the way the item was fabricated. This enabled the company to reduce the overall cost of production and increase production speed.
Ordinarily, the product was manufactured from 14 components. A reduction in the number of components needed for each product would allow both the speed of assembly to be increased and the commensurate cost to be reduced. Our solution included the following:
Reduced the number of components from 14 to 2.

Reduced the number of off-holes from 66 to a mere 6.

6 gusset plates with 12 holes removed entirely.

Total number of fixings to be cut down from 6 to 3.
This then led to the redevelopment of the fabrication process. Most notably, we have reduced the number of separate bends from 42 to 24, with a similar reduction in the gauge thickness of the steel.
Finally, we were able to demonstrate the effectiveness of the new process to the client. Our aim was to prove that the product was just as effective and that the production methods represented a genuine enhancement. After producing some prototypes for demonstration, the client was extremely happy with the new version of the product.
Since then, we have continued to develop products and services on that same customers behalf,. Development of a unique product variation is underway that will be the first of its kind, will be unveiled in the future. We aim to improve and enhance both the production process and the product itself. If you feel that you could benefit from speaking with the qualified experts at St Ann's then please contact us, we work in all fields of sheet Metal fabrication, automotive, industrial, electrical, not just sheet metal heating units. We very much look forward to hearing from you, with whatever challenge you have for us.
 I'm here to help so get in touch and let me quote for your Technical Sheet Metal Work, from flat to finished product

"We are big enough to cope, but small enough to care for all your Sheet Metal Requirements"

Gary Holmes – Technical Sales Manager.