May – Showcase of Products & Services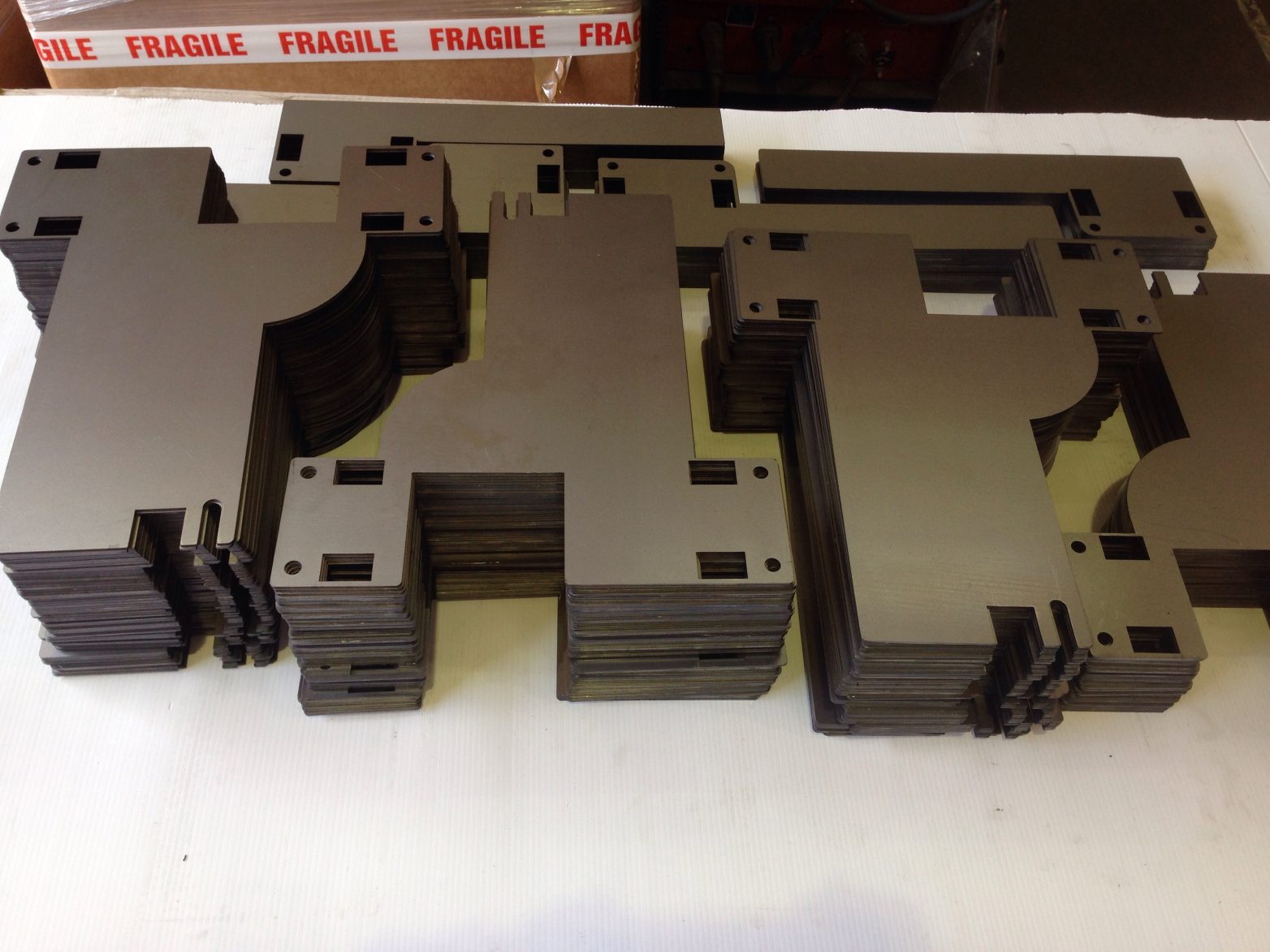 Quality Inspections
Another laser cutting inspection underway at Saint Anns. Full inspections are carried out at every stage producing customer's products and components. This job is now receiving an inspection before moving on to its next stage, CNC bending.
---
Brass Cutting & Bending
This 0.7 bright polish brass with vinyl coating is just ready to be bent. Thanks to the capabilities of our trumpf fibre laser. We regularly cut up to 12mm in brass or copper so give us a call to discuss your requirements.
---
Quality Welding
This product has gone from a single cut sheet to a perfectly smooth edged unit in no time. Once inspections are complete, this product will head off for a coat of paint, ready for collection.
---
Catching Up On Our Recent Laser Cutting Work
You might remember we recently demonstrated some of our overnight laser cutting capabilities on a recent blog post. Since then things have been taking shape and the product continues to demonstrate our other various capabilities, such as CNC bending.
---
Metal Spinning
This is a brilliantly constructed piece demonstrating a very high quality of metal spinning (also known as spin forming). We provide a service in all areas of sheet metal, including metal spinning. Give us a call to discuss your metal spinning requirements and see how we can help.
---
Extra Storage
Customers are welcoming the additional storage capacity at Saint Anns since our recent expansion. As well as making the process smoother and more convenient for our customers, this additional space has helped us in provide a cleaner and more efficient assembly service.
 I'm here to help so get in touch and let me quote for your Technical Sheet Metal Work, from flat to finished product

"We are big enough to cope, but small enough to care for all your Sheet Metal Requirements"

Gary Holmes – Technical Sales Manager.
---