Hydroponic LED lighting grow lamps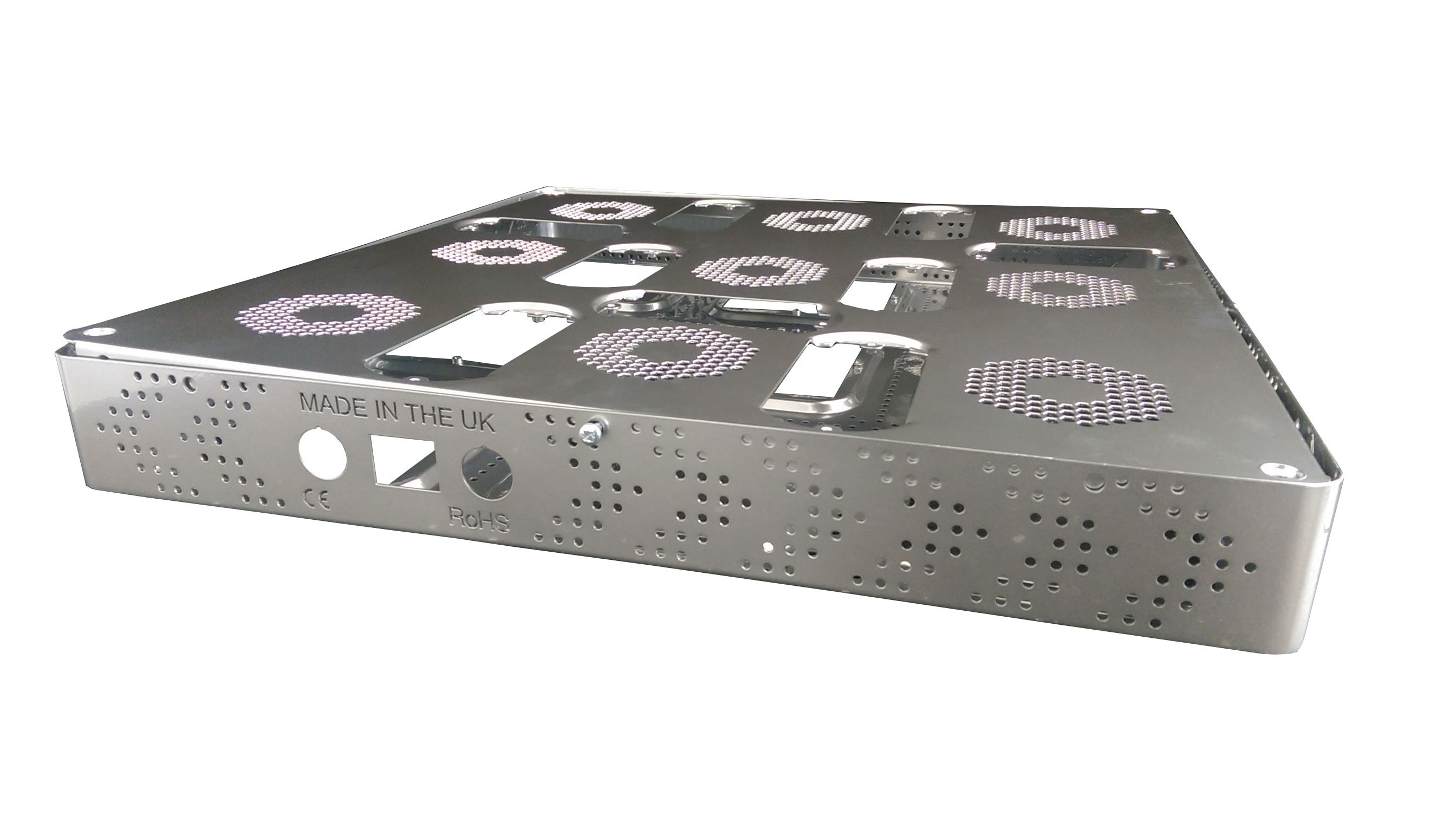 LED Emergency / Hydroponic LED lighting - Made From Sheet Metal
At Saint Ann's sheet metal we have many years experience at  supplying LED /Emergency Lighting  and more recently Hydroponic LED Grow lamps. Hydroponic lighting has long been associated with  growing cannabis for illegal reasons. However in today's competitive growing market, Led/ Emergency /Hydroponic grow lights are used in a array of different markets.
Agricultural 
Crop growing in colder climates
Domestic Lighting
Industrial lighting
Emergency lighting
With LED lighting getting more and more economical. Your need for Quality Sheet Metal Cases to hold them is getting more important, this is where we can help.
Our Actions of manufacturing are from CNC Fibre Laser cutting using the
Threaded inserting.
Welding/ dressing
Powder Coating.
We can also box, package/ palatalise and deliver to your door with a next day service available.
Because of this growing demand in the LED lighting Market, Saint Ann's sheet Metal have adapted to the increased production demand by always having  materials in stock. Having our production facility working  a 24/7  shift system when demand requires to make all the units go through our workshop all at one time. We can also produce on a lights out basis, as some of our machinery can fully automatically run without anybody being present.

This makes the manufacturing better and faster for you the customer. Which helps you with your lead times etc.
Designing your  products
If you have a wacky idea and want to make your Led Light unit stand out from all the rest or if  you are  looking for a unique unit ? ………..No Problem, get in touch.
Our design team are always looking to offer help to our customers. Want to  make your  new designs a reality or give older designs a face lift. Making them even better, enabling you to compete on Quality/ Price using new methods of manufacture which we use at Saint Ann's Sheet Metal.
Our very highly skilled design and CAD designers are here to help with any ideas you wish to discuss with full business confidentiality on all your products.
So pop down, have a coffee and get discuss redesigning, your current or future developments
VISIT US
We operate a very modern up to date engineering workshop. You are  more than welcome to visit by appointment so get in touch and we will show you our manufacturing facility to give you more of an idea how your product will be manufactured, also we can discuss the Design Improvements at the same time.
Again we are more than happy to supply one off samples, to prove off the design and manufacturing abilities (Cost Involved) to be sure you will be 100% happy with the final product. This will also enable us to improve the design, before larger quantity orders are placed. On large quantity orders, we have the facilities to keep units in stock for a call off at your convenience, this makes a much shorter lead time.
Let us share with you our expertise and technical know how of over  17 years in the LED & Emergency lighting markets. With the rapidly growing  Hydroponic/Emergency/ LED lighting Market, we are very excited about our future with supplying the Hydroponic/Emergency/ LED Lighting industry  with all the sheet metal products all across the UK, Europe and the World.
 I'm here to help so get in touch and let me quote for your Technical Sheet Metal Work, from flat to finished product
"We are big enough to cope, but small enough to care for all your Sheet Metal Requirements"
Gary Holmes - Technical Sales.
Please Fill in this form to contact Me directly

some of our news posts
Search our Site