Sound Noise Barrier installed  to reduce our noise distribution in our busy work environment
In order to once again increase the capacity on the site the team have been provided with a number of new work stations, its become noisier and this is why we needed to install sound noise barriers .These have been a welcome addition to the current working area. It comes as no surprise to the team at Saint Ann's Sheet Metal that continued expansion is always on the horizon. As the customer base continues to increase our team have expanded their potential time-after-time by making big investments to ensure time and quality are paramount on the factory floor.
Saint Ann's Sheet Metal recently switched from a 8am to 5pm working day to 7am to 10pm, a whole 6 hours of additional man-power. Last week alone the Saint Ann's compressor ran for 100 hours.
What's better since the investment in a brand new fibre laser cutter we are actually able to run jobs 24/7 with zero downtime. The previous machine was actually capable of the same loads but would run them slower against the standards set by fibre laser cutting technology.
What does all this extra man-power actually mean for the working environment? For one thing it's much louder for much longer and that is why we have recently split our teams down the middle with a noise barrier capable of reflecting sound waves and dampening sounds.
A noise barrier can be used in a vast number of different environments. As well as a sound and noise barrier, they are often referred to as steel or sheet metal soundwalls, sound beams, sound barriers, or acoustical barriers.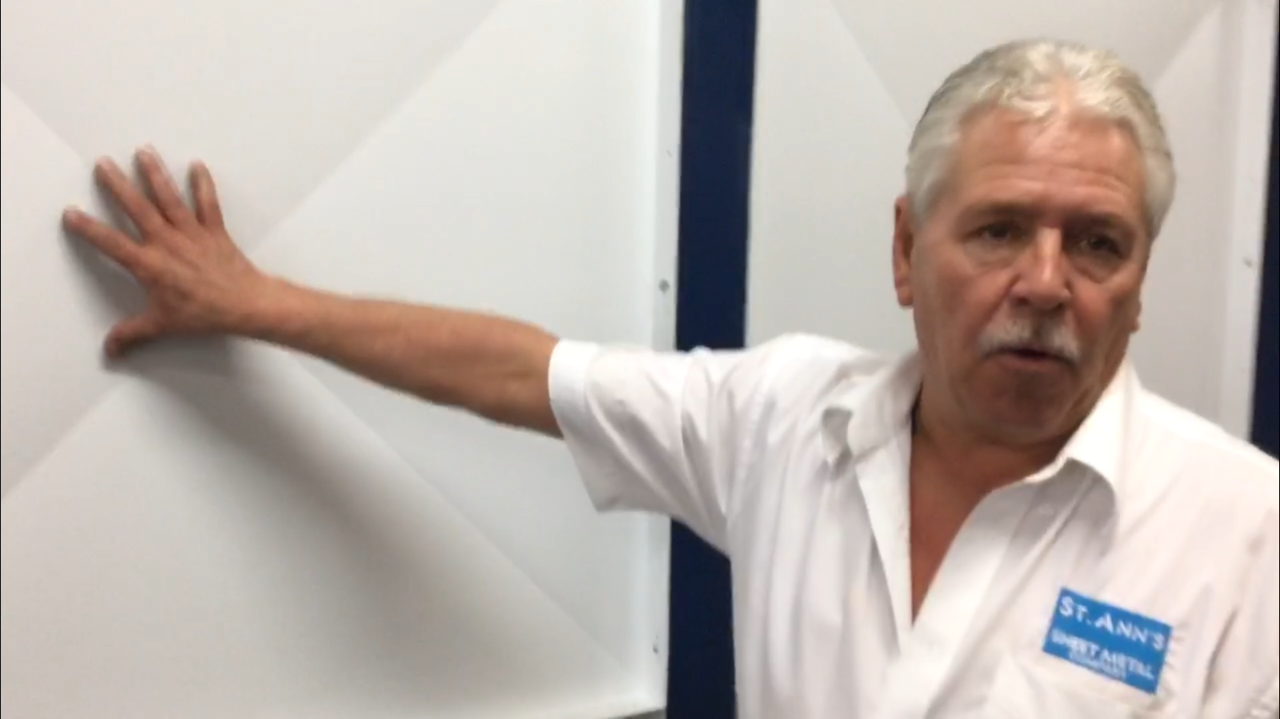 Expertly designed steel panels provide a lightweight sound-absorbing barrier. Thanks to the research and expertise of Graham Gee – Saint Ann's Project Engineer – our team are not short of experience in producing sound reflective barriers for use around manufacturing equipment, loading docks, power plants, highways, generators and carwashes.
For more information on how to purchase a steel sound and noise barrier please call us on 0115 9269649.